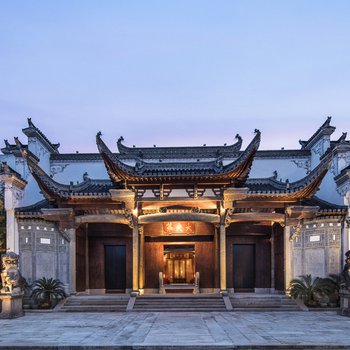 Ahn Luh Zhujiajiao is the company's first luxury resort to open in China. It is backed financially by the Qinsen Group and designed by ancient architecture crafters, Australian lighting company Flaming Beacon and Malaysian architect and interior designer Mr. Nicholas Fung.
The Ahn Luh Zhujiajiao is located in Zhujiajiao Town, a destination known as the Venice of Shanghai and the Hollywood of the Suburbs and for its highly renowned ancient water town heritage and 1,700-year history.
The hotel was built around a mansion called "Wu Feng Lou" as well as an ancient stage which was used for Chinese opera performances in Ming and Qing Dynasties. Ahn Luh Zhujiajiao features 35 villas and complements the residential experience with facilities such as The Dining Room, The Private Dining Rooms, Tapas, a library, Tai Chi room, a dispensary for Traditional Chinese Medicine, an Ahn Luh Spa, pillar-less ballroom and boardrooms.